Hup & Sons install, repair and replace septic systems. We'll help you navigate the process through engineering and township inspections.
We're ready to discuss your septic project with you. Contact us today. We look forward to speaking with you.

Here are some common questions people have about septic system design, maintenance and repair.

Anatomy of a Septic System
Septic systems are a very common wastewater solution in rural areas that are too far from a municipal facility. The homeowner takes responsibility for this. Overtime septic systems may begin to fail and need repair or even replacement.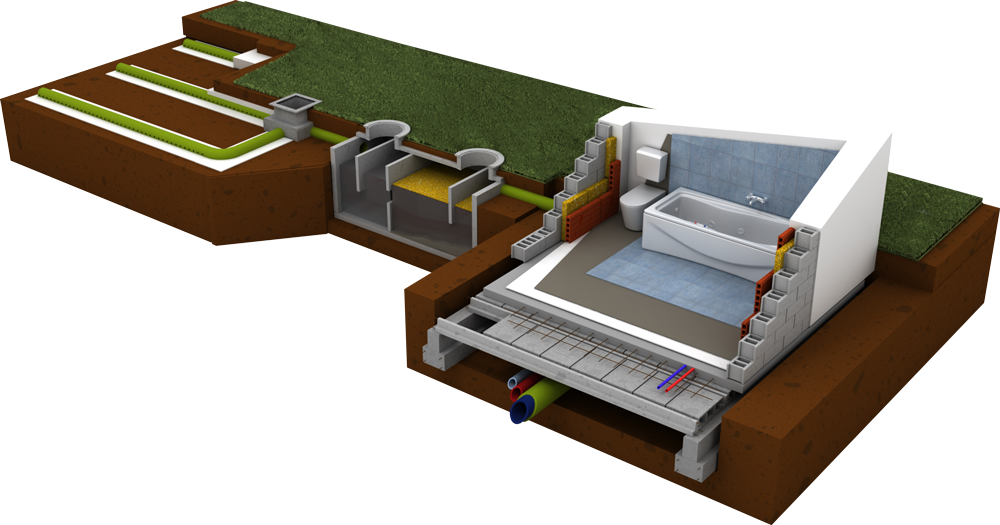 The septic tank receives the waste water and solids from the house. Whilst inside the heavier material drops to the bottom, and the liquid remains above.
A pipe from the septic tank takes the liquid to the distribution box where it splits into a series of perforated lateral pipes at the drainage field.
The liquid enters the drainage field and percolates through the material which treats and disperses waste water safely.
Let's set up a time to meet to discuss your project