Since 1959 Hup & Sons have been delivering quality work from a local name you can trust. From driveways to parking lots, site work to septics, we stand by our work and stake our name on it.

Catherine D.
Driveway Drainage & Paving
Craig and team were fantastic. They did both drainage work and our driveway. The process start to finish went smoothly. Craig was very communicative throughout the project, we knew exactly what to expect and when. The work was done well and looks great. We are very happy and would absolutely recommend them.
Rich F.
Driveway Installation
Hup & Sons was recommended to me by a neighbor. They were very responsive and professional. They widened and repaved my 400ft uphill and curved driveway and made a pad for my shed. I am pleased with the quality job they did and am happy to recommend them.
Tom G.
Driveway Replacement
Craig did a GREAT job!! He was responsive, flexible and very reasonably priced. Also, he was very understanding and helpful. I would highly recommend him.
Lyke O.
Excavation & Grading, General Construction
Excellent service given to us by Craig and his Team. They went an extra mile to ensure we are able 100% good to go with the city requirements. Great team. Thanks.
My husband and I had our builder quality driveway ripped up and replaced by Hup and Sons. It was a very pleasant experience and they did a top quality job. After some very bad experiences with other driveway people in the area, I thoroughly reviewed Hup and Sons and got glowing recommendations from prior customers. It paid to do my research and we are very satisfied.
Their price was fair. The service was excellent. They didn't make a mess. They come back when there was something that they needed to repair. They back promptly and didn't charge extra. They are very fair. It is a family own business.
The driveway looks awesome. They produce very high quality work, were extremely responsive, honest, hard working and nice to go with it. I would recommend them to anyone! Price a little high but compared to all the other contractors who either didn't show up or seemed to have no interest, it was well worth the money.
Jennifer W.
Asphalt Paving
Hup & Sons paved my existing gravel driveway. I am very happy with the job that they did and can definitely recommend them.

We're known for our paving, but we're also much more than that. We stake our family name on delivering high quality work to every service we provide.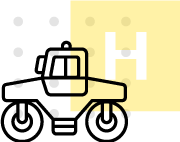 Driveways, parking lots, and roads. Whatever your paving needs are we can deliver.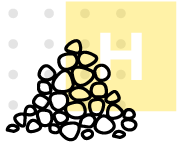 An alternative to asphalt paving that offers a different look and feel. Find out if this is an option for you.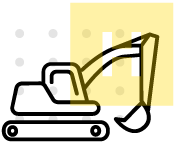 Hup & Sons has a fleet of light and heavy equipment for any size jobs.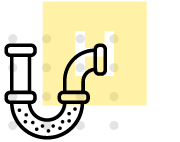 Find out more about Hup & Sons septic system installation services. 
Let's set up a time to meet to discuss your project